How Offshore Stocks Are Doing
We hope you are keeping safe during this pandemic and observing all the safety procedures listed by the World Health Organization (WHO) and various public health authorities.
The coronavirus pandemic is taking a toll on the global economy and stock markets. While most companies' shares are experiencing a dip, there are a handful of resilient stocks that are navigating this turbulent period better than others. here
As an investor, we hope you will take advantage of investing in these stocks. We also want to draw your attention to diversifying your portfolio by investing in offshore stocks. Here are some interesting names weathering the covid19 storm:
The online streaming giant, Netflix, has historically proven to be a formidable stock that can stand any tidal wave that may be putting some other giants on their knees. Recently, Netflix reported first-quarter earnings last week that showed a surge in demand for the service. The company reported that 15.7 million new customers signed up in the first three months of the year. This figure is higher than the 7 million users they projected for the year 2020. However, the impressive growth in subscription did not translate to an impressive bottom line owing to other charges that pressured profits. That said, Netflix stock has gained 30% so far this year.
In the same light, Microsoft reportedly recorded significant increase in the use of their services. As more people continue to work remotely, active users of the Microsoft Teams is said to have increased from 10 million last year to 44 million earlier in the month.Microsoft is expected to release result for the last quarter this week. The stock has gained 10% so far this year.
Like Microsoft, Zoom has become a household name since the pandemic started. Zoom's stock has increased from $68 at the start of the year to $168 per share. Demand for Zoom is high during this new pandemic and it is a great add to your portfolio.
As the quest to find vaccines to the coronavirus pandemic increases, Gilead Sciences Inc, is one of the companies leading the trail. The pharmaceutical company is reputable for making HIV treatment drugs, and Ebola Virus vaccine, Remdesivir. The company's stock has gained ~22% so far in 2020
These are only a few and we hope you will take advantage of these offshore stocks to diversify your investment portfolio. Start here
Download ARM Stocktrade App today and start trading both local and foreign stocks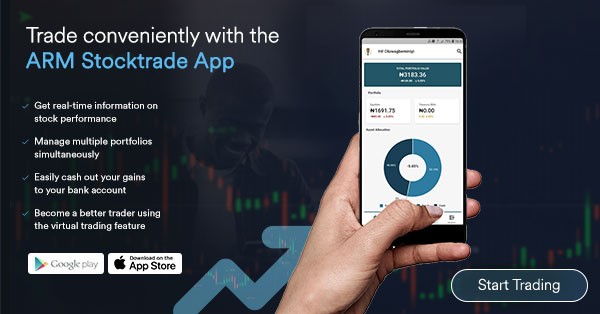 The post How Offshore Stocks Are Doing appeared first on Realising Ambitions.